I haven't posted here in quite a while due to my focus being on other projects.
Just prior to the stage 4 lock down the owner of a 1978 Vespa Super dropped by my home to discuss some 'minor' repairs to the body of his classic scooter. He primarily wanted some holes and corrosion damage repaired. The body wasn't to be totally stripped of old paint but brought back to a sound and safe useable condition. From there he would refit the mechanicals.
The body looks quite good from a frontal viewpoint but all is not as well as it appears. Note the alloy edging around the top of the frame. It's been blended into frame edge and painted. There are also 2 bolts on either side of the front pan that currently have no purpose.
Here are a few pix of the scooter as presented.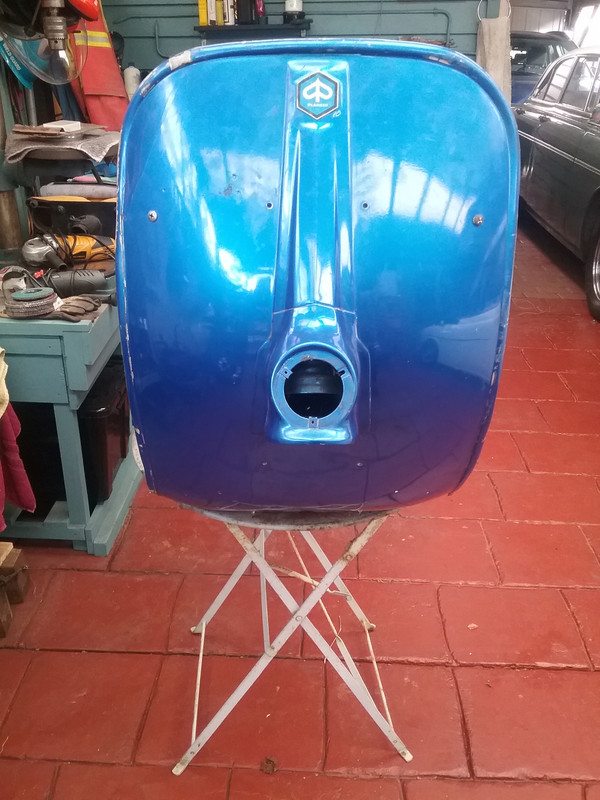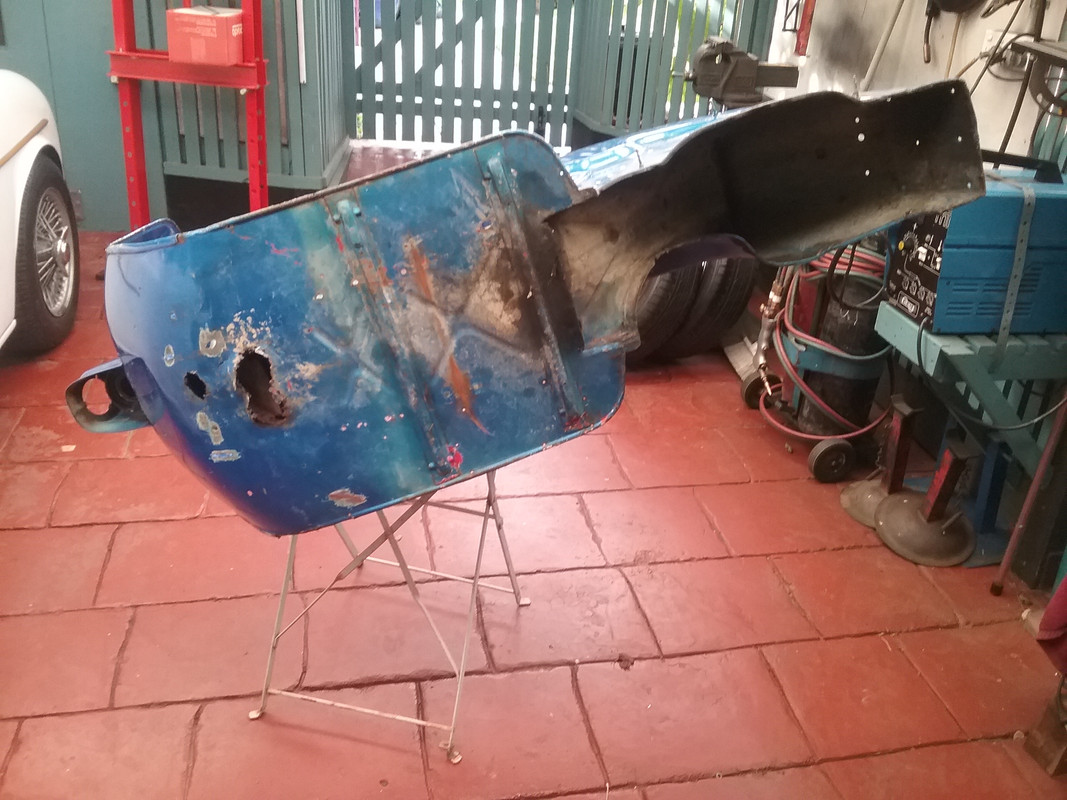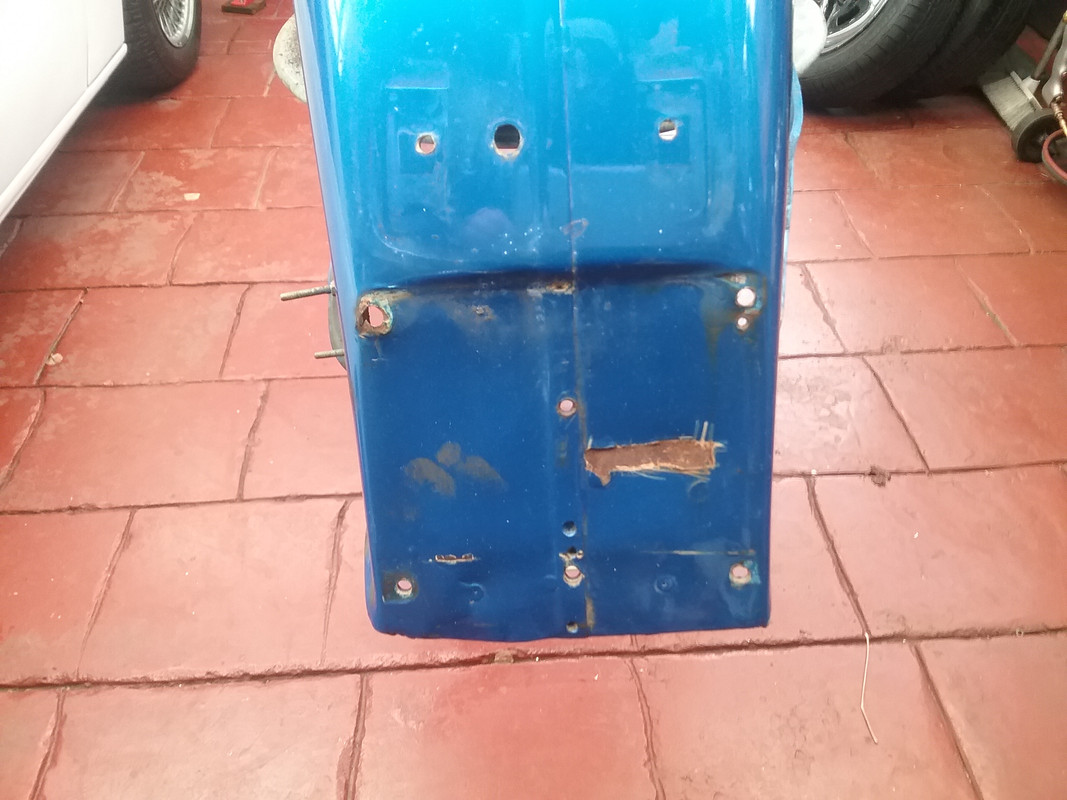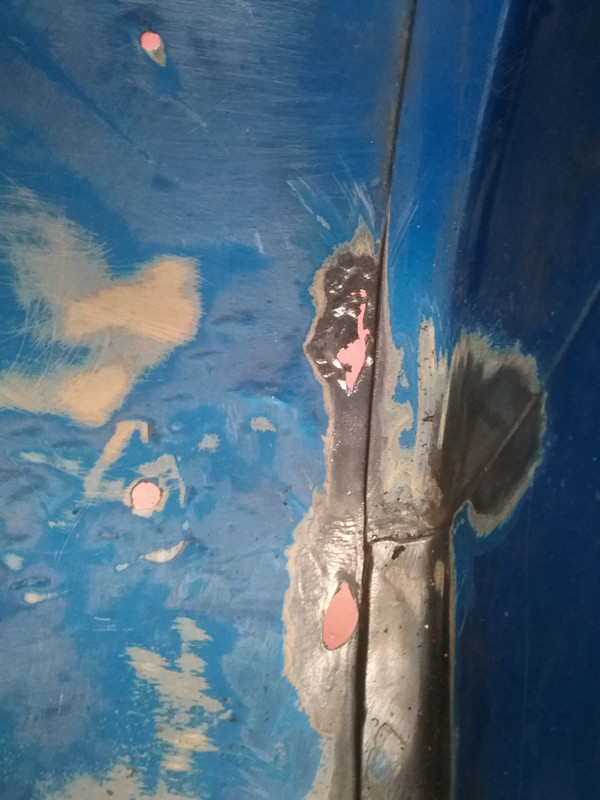 This last image shows the floor board under the tunnel opened for repairs.